This has been a productive season for new Israeli craft beers. I'm counting something like nine or ten within the space of a few months. Here are my notes on four of them.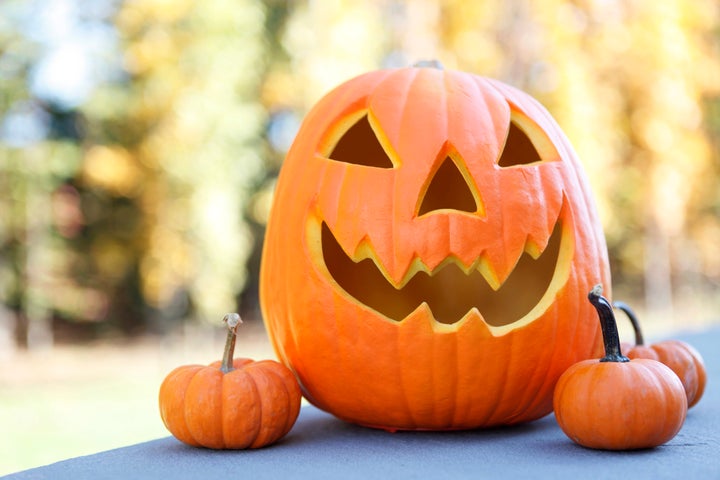 American pumpkins are not only good
for eating, but can be carved into
Halloween jack o'lanterns.
The Sheeta Brewery in Arad (eastern Negev) has introduced a seasonal Pumpkin Ale.
As far as I know, the only other Israeli brewery that makes this style of beer is Galil, which has been doing it for several years.
Pumpkin Ales are widely known in the U.S., where pumpkins are pumpkins, not the Middle East orange squash (British say marrow) known as dla'at.

These ales seem to be either loved or hated.

Most of them are highly spiced and try to imitate the iconic American pumpkin pie, also loved (as by me) or hated!
We tasted the Sheeta Pumpkin Ale on tap at Beerateinu in Jerusalem.

At the time, it was not available in bottles, although I understand that it soon will be.

In the glass, it's a hazy, dark copper color with a thin head.

It's made with cinnamon, and this is readily detected in the aroma and taste.

It's a spicy brew, although I would call the taste more of a pumpkin cake than a pumpkin pie.

You get the sweet spice with a slightly ascetic background.

The finish, though, is dry and refreshing.

Alcohol by volume is 6.1%.
In short, the Sheeta Pumpkin Ale doesn't have the full oomph of some American Pumpkin Ales which are liquid pies, but conveys the style in a tasty, forthright manner.
The Shapiro Brewery in Beit Shemesh has launched a new Double IPA (DIPA) to help keep away the winter chills. At a loud and lovely event at the brewery, the public was introduced to the new beer on tap and in bottles. I got there early and was one of the first tasters outside of the Shapiro family, and got to talk with Head Brewer Ory Sofer about the new beer.
"We look at this beer as an IPA for the winter," Ory told me.
"It's a 'double' because it's made with more hops – over seven kilograms [15 pounds] of Mosaic and Cascade hops for our 1,000 liter [265 gallon] batch – and is more alcoholic – 8.5% – than regular IPAs.
"Out of this batch, we made two kegs, which are being pumped here at the launch, and the rest we bottled.

It's a very limited edition."
Head Brewer Ory Sofer in the
Shapiro Brewery in Beit Shemesh.
Ory added that Shapiro will continue and expand its program of producing seasonal beers, supplementing the summertime IPA and the wintertime Jack's Winter Ale.
We tasted the beer from the tap and from the bottle: no discernible difference.

It's a dark copper color, clear as a bell, with a thin white head.

Wonderful aromas of grapefruit, lemon and pineapple greet you, along with the strong malt.

The hop flavors also include pineapple and grapefruit, with perhaps some orange peel.

Although the fruit taste is bitter, the finish actually brings out the sweetness of the fruit.

My drinking partner Moshe said it even reminded him of a "sugary dried date."
For a DIPA, it's exceptionally well balanced.

Don't drink this beer ice cold to experience the full depth of the different flavors.

In fact, the Shapiro DIPA an extraordinary beer that Ory and his team – and all of us Israeli dwellers – can be proud of.
After many years without introducing a new beer, the Bazelet Brewery on the Golan Heights (Katzrin), has brought out a Porter, at 4.7% ABV.
Porters have a famous history of going back to London in the 18th century
when, it was said, a new kind of heavier, darker beer with a roasted taste found favor with the river and street laborers – the porters.
It gave them a nice boost of alcohol and carbohydrates at the end of the day, and was tastier than the other beers being served at the time.
Be that as it may, the Bazelet Porter is a very dark brown with reddish flecks, and has a tan head.

The aroma includes strong roasted malt and chocolate, with some yeasty bread notes.

The flavors are pretty mild, including bitter chocolate and caramel against a semi-sweet background.

To get better flavors, let the beer warm up a bit before you drink it.
The body is thin for a porter, but the finish is dry and bitter as it should be.

In total, not a bad beer, but a porter should have room for stronger tastes and a fuller body.
For the third year in a row, the BeerBazaar Brewery in Kiryat Gat has brought out a new version of its winter super-beer, OMG (Oh My Goodness).

This year it's

an Imperial Stout, 8.5% alcohol, aged for five months in barrels which held whisky and rum from the Golan Heights Distillery. Only 500 numbered bottles were produced. They are available only at the BeerBazaar pubs, where you can also buy the beer on tap.
I've said this before and I'll probably say it again: There is a special category of darker and stronger beers (which cuts across style guidelines) that are made to be sipped and savored.

They're closer to whiskeys and liqueurs than they are to lagers and light ales, or even to porters and stouts.

They should not be drunk ice cold, but at temperatures about 12°-14° Centigrade (55°-57° Fahrenheit).

If they pair well with any food, it's usually no more than hard cheeses or desserts.

Many, but not all, can be stored for several years and will probably improve.
"Oh My Goodness":
That's me reacting to the
BeerBazaar's 2020 OMG,
while Jeremy Cowan, Proprietor of the
Shmaltz Brewing Co. in New York, looks on.
(Photo: Mike Horton)
The three versions of OMG are in this category.

The 2020 Imperial Stout lets you know this as soon as you see it in the glass.

I tasted it from the tap at the BeerBazaar in Jerusalem's Machane Yehuda market.

I was joined by Jeremy Cowan, Proprietor of the Shmaltz Brewing Co. (He'Brew Beer), who was visiting from New York.

I thank Jeremy for his companionship and his comments.
I already wrote some background about the beer (which you can read here), but it was only recently that I had a chance to taste it and write my review.
OMG 2020 is pitch black in the glass with thick tan foam.

Each whiff conjures up different aromas: chocolate, coffee, rum, dark fruits.

The taste is sweet and very boozy, with flavors of chocolate, raisins, molasses, rum, oak and vanilla.

The body is full and syrupy, with a long a sweet finish.
The 2020 version certainly upholds the excellent reputation of OMG beers from the BeerBazaar – a real credit to Lior Weiss and his brewing team.